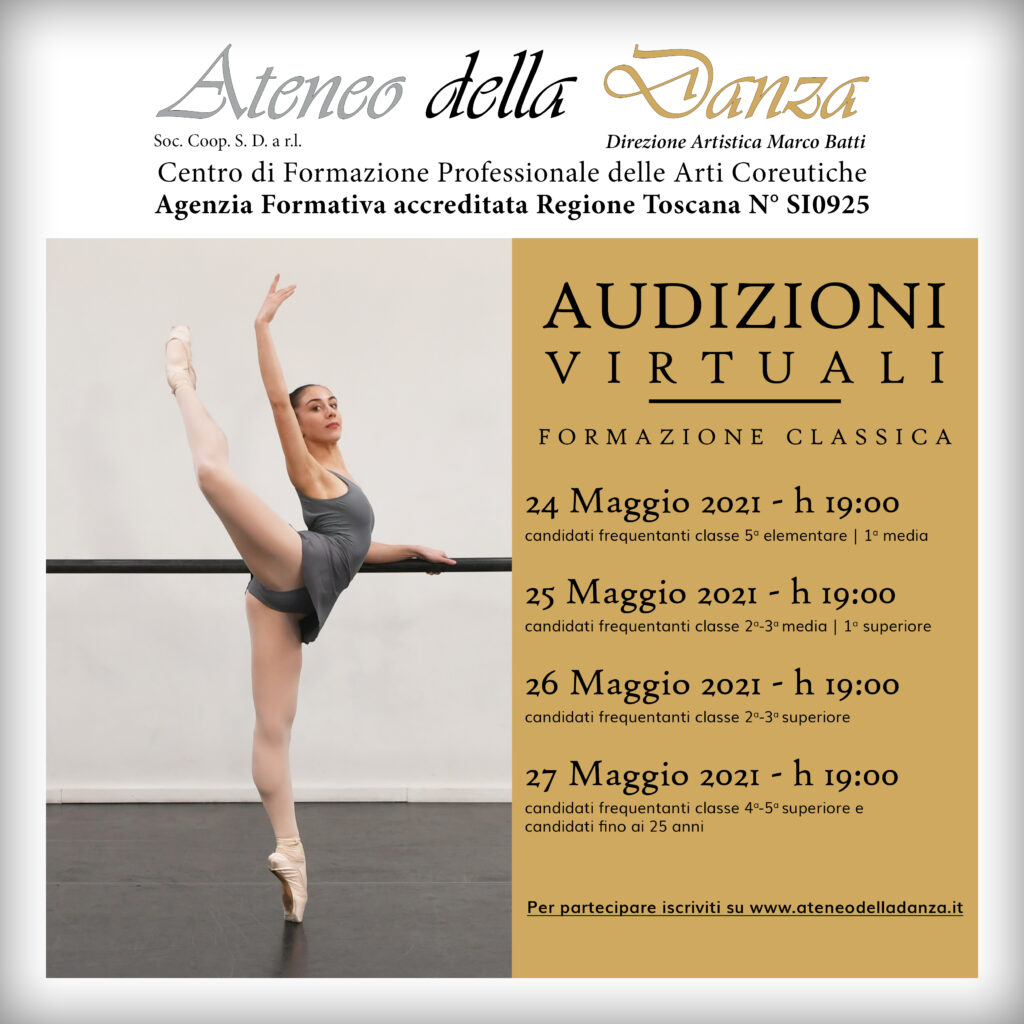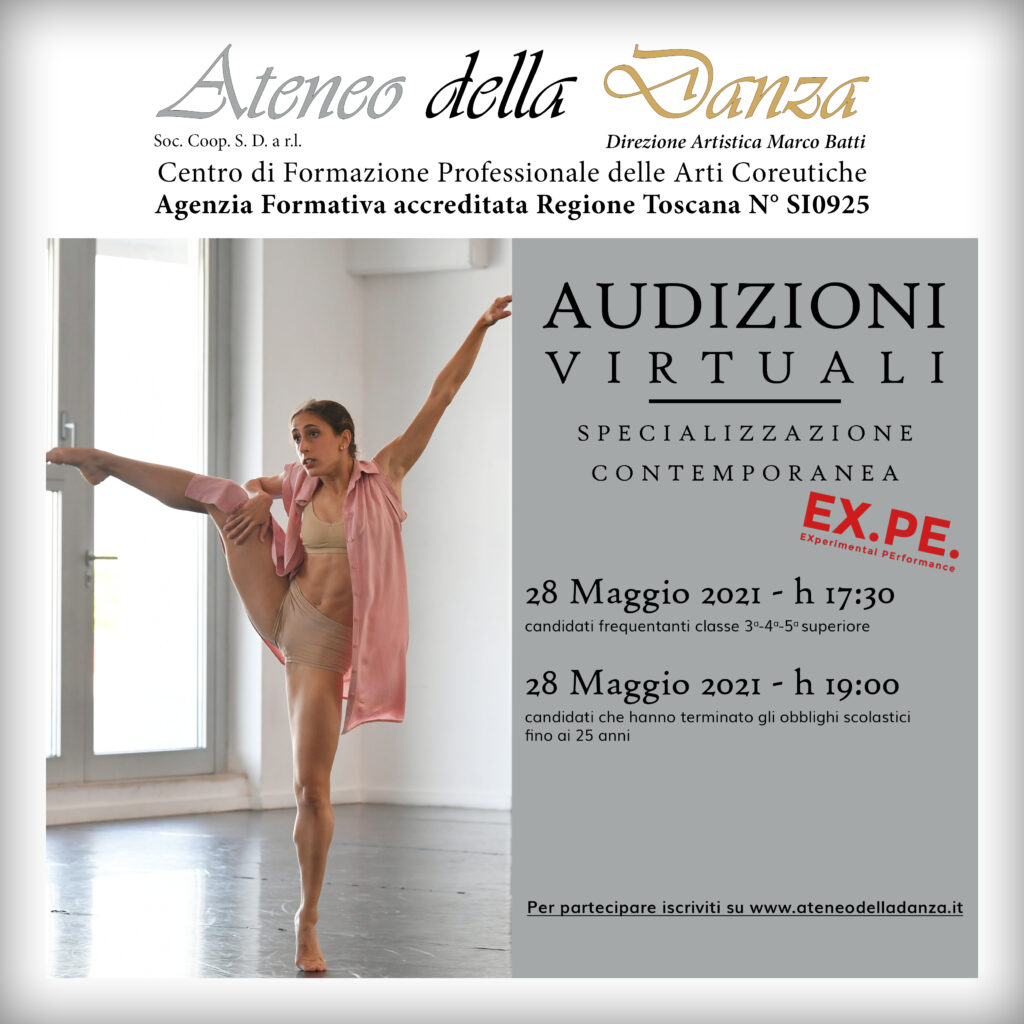 The Ateneo della Danza announces auditions for access to the Professional Training Courses Ateneo della Danza AA 2021/2022, to be carried out virtually via the ZOOM platform.
Each candidate must complete the registration form at the end of this paragraph and log in individually on the platform using their name and surname.
CANDIDATES WILL NOT BE ACCEPTED WHO ATTEND THE HEARING WITH A DIFFERENT NAME THAN THE ONE MENTIONED IN THE REGISTRATION FORM.
It is strongly advised to take the audition in a dance room that allows the candidate to carry out the lesson in a suitable and safe manner as, in the auditions for the Classical Training, jumping exercises will also be performed and for women they will be required. exercises at the tip, while, in the auditions for Contemporary Training, it will be necessary to have the necessary space to perform the legations.
Candidates who register for the audition on 24/05/2021 will only have to take an aptitude audition for dance, where the basic knowledge already acquired and the natural physical conditions will be assessed.
It should be remembered that, in the event of passing the audition, candidates will have to take the insertion level, or a second audition, in presence at the University of Dance headquarters.
You cannot participate in virtual auditions. Click below to send us your video application